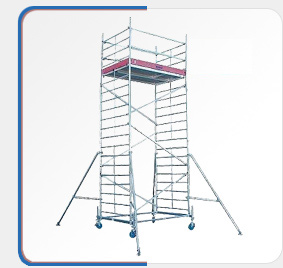 Designed for construction and installation works indoors and outdoors – in all places where it is important to quickly and frequently change location.
Perfect for installation and finishing works.
Aluminum
scaffolds
have
multiple
advantages.
First of all, they are light which facilitates working. Low weight allows for an easier transport, it also influences positioning of the whole construction. Most of mobile scaffolds are made of aluminum because this kind of scaffold need to be light.